Description
Do you overpack? Can't find a rolling piece of luggage that can keep up with your grueling travel schedule? Ever had a wheel fall off in the terminal, or worse as you're running down a cobblestone street trying to flag down the taxi driver who unknowingly has your passport in his cab? Worry no more. The Transporter Wheeled Duffel 120 has the capacity and durability required by even the most demanding, mile-accruing travelers and the most exotic, far-flung destinations imaginable. Oversized wheels hardly notice uneven surfaces, overlapping rainflaps combine with TPU coated nylon to keep what's inside dry, a large end pocket stores small items and provides easy access, external lashing points come in handy when strapping packs to rooftop cargo racks and numerous handles make tossing it up there easy too. If you're ready for a travel solution you don't have to worry about, pick up a Transporter Wheeled Duffel 120.
Specifications
Volume: 7323 IN3 / 120 L
Dimensions: 96.5H X 57W X 38D CM
Weight: 3.9 KG
FABRIC
MAIN: 840D Nylon TPU Double Coated
ACCENT: 400/400D Nylon TPU Double Coated
BOTTOM: 1000D Nylon Packcloth
Features
HIGHROAD CHASSIS
WEATHER-RESISTANT DOUBLE-FLAPPED #10 YKK ZIPPERS WITH LOCKABLE SLIDERS
Wide easy to pack side-opening main access and weather-resistant double-flapped #10 YKK zippers with lockable sliders
Large external end pocket keeps smaller items accessible
Five padded tubular web grab handles make the bag easy to lift from any angle
Six additional lash points ensure secure transport on a roof rack or pack animal
Two large internal zippered mesh pockets help organize contents
Two internal compression straps secure load
Mesh-obscured ID window on end panel
KEY ATTRIBUTES
RELIABLE PROTECTION: These rollers shrug off bad weather and rough treatment. 800D TPU-coated nylon provides incredible abrasion and water resistance, long-lasting #10 YKK zippers with overlapping flaps offer superb weather protection, and padded grab handles make hauling, tossing or dragging these packs easier.
SMOOTH ROLLER: The Transporter's wheels are made for more than terminal carpet and manicured sidewalks. The HighRoad Chassis' proven tubular aluminum frame and high-clearance design offers unmatched strength and structure in a lightweight package.
SIMPLE AND FUNCTIONAL: Padded grab handles and lashing points enable easy handling and secure transport, a single exterior pocket and two internal mesh pockets provide small item organization, and compression straps stabilize the load. The right features for this simple, rugged and capable travel solution.
ABOUT Osprey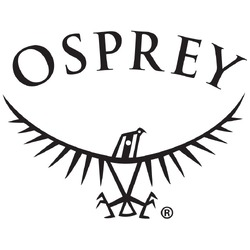 Osprey backpacks boast an innovative ergonomic design, ultimately designed to be comfortable and supportive.Thanks to their anti-gravity technology, the brand's ergonomic packs allow all hikers to enjoy their walking adventures comfortably, without back pain or discomfort. These packs also offer incredible value for money. With the guarantee that your backpack will last for decades, if not a lifetime, you can rest assured that an Osprey purchase will be a great investment.