Description
Product Description
The KÜHL SPLASH ROLL-UP PANT features UBERKUHL STRETCH fabric. This performance cotton blend dries faster than cotton and stretches for great comfort and freedom of movement.
Featuring a RELAXED FIT and 18.5″ bottom leg opening, the SPLASH ROLL-UP is available in a 30″, 32″ and 34″ inseam. When you don't need a full-length pant, the legs roll up with a secure snap. KühlKURVE fit and stretch fabric make these pants extremely comfortable.
Snap closure back and thigh pockets provide secure storage. Easy care, wash and wear make the SPLASH ROLL-UP perfect for summer, sand, and sun.
Specifications
Fabric: main body: UBERKÜHL STRETCH 68% Cotton 29% Nylon, 3% Spandex | 5.2 oz/sq. yd; 176 GSM
Inseam: 32L
Features
UPF 50
Performance Cotton blend with stretch
Easy care, wash and wear
The KÜHL FreeRyde Waistband follows the natural contours of your hips for a form fit.
FIT: KühlKURVE RELAXED FIT
Snap closure back and thigh pockets
Twill tape detail
Relaxed leg
Leg rolls up to 24% inseam
Bottom leg opening 18.5″
About Kuhl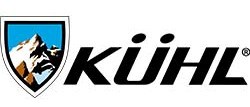 Adventure Gear Albury is proud to be able to bring you Kuhl – a brand born in the mountains. At KÜHL®, the passion remains to get outdoors and have fun. KÜHL® is what it means to be comfortable and relaxed in the challenging environment of life and sport. KÜHL® means creating the best environment for you and knowing the importance of following your own beliefs and desires. For KÜHL®, this dedication to original thinking translates into excellence in design and exceptional construction.