Description
 Product Description
New colors for 2017! Insulated, lightweight and simple, the Astro Insulated series offers a plush 3.5 inch thickness, with baffles in the best direction for comfort, and a raised baffle at the head end to supplement your pillow.
Specifications
Minimum Weight: 1 lb 11 oz / 755 g
Minimum Temp. Zone: 15 to 25F / -9 to -4C
Shape: Rectangular
Width: 20 in / 51 cm
Length: 72 in / 183 cm
Thickness: 3.5 in / 9 cm
Insulation Type: PrimaLoft
Packed Size: 8.5 x 4.5 in dia / 22 x 11 cm dia
Fabric: 75D PU Polyester Ripstop
Color: Apple Green
Features
Unlike typical vertical baffles, lateral baffles prevent the sides of the sleeping pad from curving around your body.
The large Pillow Baffle at the head end of the pad ensures that your pillow doesn't slide off in the middle of the night, and gives a couple extra inches of height for supreme sleeping comfort.
Technology
Pads & Pillows – Features
NEMO's sleeping pads and pillows bring a new level of comfort to the backcountry. Literally. Learn more about the unique anatomy of the pads and pillows.
Included Accessories:
Compression Strap
Drawstring Stuff Sack
Repair Kit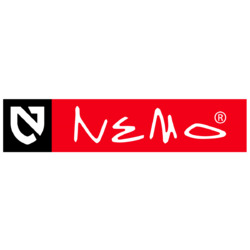 NEMO is founded on a commitment to adventure, to the fearless pursuit of uncharted paths, in everything from the equipment we build to the way we run our business. Bravely exploring new directions opens our minds, brings us closer to the people we depend on, sharpens our wits, and lifts our spirits. Adventure gives us purpose and perspective. It makes us humble and proud. We believe meaningful adventures are possible for everyone, anywhere. Possible, that is, if you bring the will, the imagination, and the right gear.