Description
 Product Description
The KUHL INTERCEPTR JACKET features ALFPACA GOLD fleece for performance, durability and warmth. An upgrade from the original, ALFPACA GOLD uses a ring-spun process for greater softness and durability than open-ended yarn. Knit with multi-toned yarn, ALFPACA GOLD exhibits a richness and depth not seen in other fleece.
KASHMIRA side panels increase breathability and reduce bulk, while a micro fleece interior collar adds warmth and comfort. With superior wicking and quick dry properties, the INTERCEPTR FLEECE JACKET delivers technical performance when you need it most.
KUHL's exclusive articulated sleeves provide better range of motion, and our signature thumb holes help seal out the cold. Low bulk seams make layering comfortable and easy, and hand warming pockets and chest pockets with zip closures provide secure storage.
Specifications
Fabric 1: ALFPACA GOLD 78% Acrylic, 22% Polyester | 8.5 oz/sq. yd; 288 GSM
Fabric 2: KASHMIRA 52% Acrylic, 30% Poly, 18% Rayon
Features
Micro fleece interior collar for warmth and comfort
Chest pockets with zip closures
ALFPACA GOLD body for core warmth
KASHMIRA side panels increase breathability and reduce bulk
KÌÏHL's exclusive articulated sleeves for better range of motion
Hand warming pockets with zip closures
Low bulk seams
KÌÏHL's signature thumb loops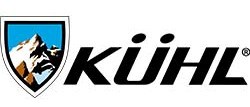 Adenture Gear Albury is proud to be able to bring you Kuhl – a brand born in the mountains. At KÜHL®, the passion remains to get outdoors and have fun. KÜHL® is what it means to be comfortable and relaxed in the challenging environment of life and sport. KÜHL® means creating the best environment for you and knowing the importance of following your own beliefs and desires. For KÜHL®, this dedication to original thinking translates into excellence in design and exceptional construction.